Interview with CEO Ivan Krechňák in Denník N: How a doctor played games not to fall asleep during night shifts. Now he leads the second biggest studio in Slovakia
The original article was published on August 23 here :
https://e.dennikn.sk/2980740/ako-lekar-hral-v-nocnych-hry-aby-nezaspal-dnes-vedie-druhe-najuspesnejsie-studio-u-nas
PowerPlay Studio with Ivan Krechňák at the helm has been part of the global game industry for fifteen years and employs a team of about 80 people. The company has been able to more than double its revenue over the past four years by developing sports games. Their current annual revenue is about 5.7 million euros, second among Slovak studios. That ranking is still led by Pixel Federation which is miles ahead of the domestic competition with its 50-million revenue.
Krechňák claims that when it comes to sports games, his company is amongst the best in the world. In 2014 PowerPlay Studio won an award for being the fastest growing tech company in Slovakia according to Deloitte.
90 to 95 percent of players play the games of the Bratislava-based studio for free thanks to purchases of the rest of the players who get advantages in the game for their money - for example, an energy drink that allows them to participate in several competitions in a row.
So that the players don't have a bad feeling about how much they pay, Krechňák has come up with the idea that they will get a certain type of intermediate currency for their money - such as diamonds, gold coins, etc. "For example, for 10 euros you'd get 150 thousand gold coins. So you don't feel like you are getting too little, but at the same time you don't immediately see how much real money you spent on various transactions in the game."
Their game Athletics Mania won the award for the best mobile game of the year in 2020 from the Slovak Game Developers Association.
Like other successful studios in Slovakia, they also support the education of youth in game development, since this specific type of workforce is still extremely scarce. On top of that, as Krechňák claims, his company is trying to connect the games with real sports by helping sportspeople such as Ján Volko, Matej Beňuš or Zuzana Štefečeková.
The pandemic has brought a lot of money to the game industry. A lot of other leisure activities were off limits due to lockdowns which meant people played more video games. The good times are over now, however, according to the boss of the game studio, he is expecting a significant decrease in revenue due to inflation.
Read more to find out:
how online games are monetized,
how much of a decrease in revenue does the studio expect due to inflation,
how to think if you want to create a successful game.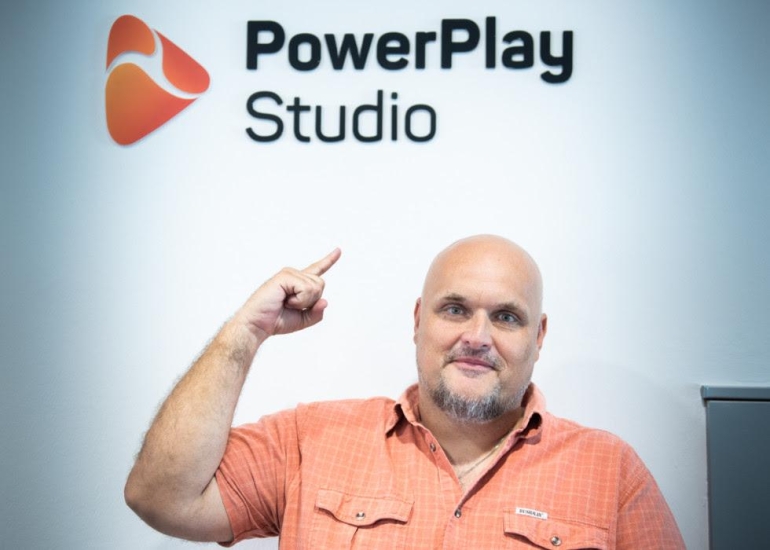 You got involved in games by playing them so as not to fall asleep during night shifts. That sounds like a simplified version of the story. Did you also learn programming during these shifts?
I am not a programmer, I am more of a game designer in this field. I am focused on the emotional and psychological side of games. Back in 2001, we were forbidden from sleeping during night shifts and so I started playing a manager game that was all about numbers. There were soccer players who had some attributes and the program calculated who would win the match. But when I was doing these calculations myself, I found out that the match results were calculated poorly. I started bombarding the Czech developers of the game with this and one day they asked me to help them fix the game. Later on I got contacted by other game developers who wanted my help.
When did you start working on your own projects?
Around about 2005 I was contacted by my classmate from elementary school who had made a hockey game. I tried it and it was really great. He programmed it himself, but barely anyone knew about it, so it was only played by some of his friends... I suggested to him that we could try and bring the game to a larger audience, and since I was a big part of that community, I helped him with that. We started working together and I kind of persuaded him to make it a commercial enterprise. Back then it was really rare to pay for a game on the internet.
I had a plan on how to do it. I thought deeply about the psychology of payments. How to do it so that people wouldn't feel bad about paying in the game. And so I came up with the idea that players wouldn't buy items in the game for money directly, but for some kind of an intermediate currency that the player would buy in some kind of a package. For example, for 10 euros you'd get 150 thousand gold coins. So you don't feel like you are getting too little, but at the same time, you don't immediately see how much real money you spent on various transactions in the game.
Was it with this hockey game that you set up your company in 2007?
No, with this hockey game we got to a point where the collaboration was no longer effective and my partner had other priorities. But I knew that game development is something I would enjoy, so I founded a company and started looking for collaborators. I got together with a partner from Košice whom I had never met before, but he was very passionate and he knew how to code the game, and we also added a friend of mine.
We paid for all expenses ourselves and for two years we were just pouring money into the company because the game wasn't playable. We were working on a hockey manager game which we finally released in 2009. Until then I had to work three jobs. I was a manager of a private medical facility, and an advisor to a producer of medicinal software and I had another job in Austria.
How long did it take until you were able to make enough money to survive?
For the first few years, we were living paycheck to paycheck. But over time the product gained some momentum as people found out that we are really the best on the market. That game (PowerPlay Manager) exists to this day and it has several variations including soccer, hockey, basketball, and handball. Whenever we had some money to spare, we always invested it back into more development. This way the games were getting bigger. The problem was that in that kind of setting, we couldn't afford a single failure. The production costs of one game were so high, that if any of our projects had been a flop, the company probably wouldn't have survived.
Your games are free to play on the internet or mobile. How do you monetize them?
90 to 95 percent of people don't pay for the game, but they still play the game without restrictions in the so-called freemium model. That is possible thanks to the remaining 5 percent who make relatively small, 10 to 12 euro transactions on average, to purchase items that usually save time. For example, you can play in ten athletics competitions, but then your athlete needs to rest for a little while. But if you buy an energy drink, you can race for another hour. The drink costs ten cents, for instance, and the player will buy it for virtual diamonds that are paid for in advance. The game is built on these microtransactions. Usually, you can't buy stuff that will directly make the player stronger.
So even if I don't pay I can beat someone who pays for the game?
Yes. Although the truth is that those who save time can play more, train more, and ultimately win more often against the rest. But that doesn't mean that the non-paying players can't win. Those who don't pay usually play more often to make up for the time that the paying users save.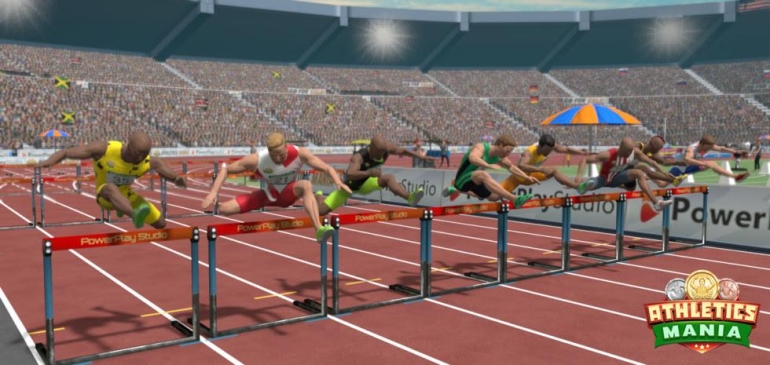 Can you describe what your games usually look like and how they work?
I can describe the game that will be released soon, it's called Winter Sports Mania. You assume the role of a sportsperson who competes in several winter disciplines such as bobsleigh, ski jumping, etc. You play against 7 to 10 other real players, the ranking is determined by their performance and the top three get points that they can use to improve their athlete. They may buy better ski boots, helmets, suits, etc. There is a global point ranking where the athlete is ranked.
There are also tournaments and in the background, you have a career with a story as you try to progress from an unknown athlete to a global star. Players organize themselves into clubs, which is a major social aspect since they help you connect with other players. The games are quite realistic in their execution, there are no goofy mechanics. And the stronger you get, the stronger your opponents get.
The game industry thrived during the pandemic. What kind of an influence will inflation have in your opinion?
If you look at Finstat a year from now at the biggest Slovak game development studios, when the results for this year come in, I think they will be worse off than they were a year ago. We were the quasi-winners of covid because people spent lockdown playing games. We had a record-breaking year in revenue has gone up from 3.7 million euros in 2019 to 5 million in the first year of the pandemic.
But now the situation is difficult. Russian players, who were quite a big part of our player base, have left because Apple and Google have blocked their payments. This will affect all the studios in the world. And that's not even the biggest factor. Inflation and economic pressure are the most critical. People are cutting down on superfluous spending, they will certainly not spend money on things that they can live without, which includes games. And that is felt even more in our games where you can play for free.
What kind of revenue do you expect this year?
I am expecting a steep drop compared to last year, which could be as high as 50 percent, I'm afraid. I cannot say for sure, some things may still change the situation. For example, if we release the new game Winter Sports Mania in the winter and it has a strong start. But I will not be surprised if the revenue is half of what we had last year. You can see it every month and people really don't like to spend. I talked to various managers of big companies and they also see a decrease. Maybe my estimate is too pessimistic, but it will be at least thirty percent lower.
Which key moments determine whether a game will be successful or not?
The technical standard of today's games is extremely high. Players are not so easily awestruck by graphics or the game concept. What sells is the correct choice of topic for a certain group of people. Emotions sell as well. We need to know what kind of feelings the game is supposed to invoke in players when they play.
I believe one of the primary motivators for why people play games is the desire to excel at something and to taste success. People don't get this feeling all that often in real life. Games can be very quick about giving you gratification, a feeling that you are really good at something. And if someone is not good at one game, they can always try another one, until they ultimately find one they're good at.
Of course, this is a bit of a problem in sports games, because whenever someone wins, someone else has to lose. And the question is which of these impressions prevails. That's why we give easier opponents to our players at the beginning of the game, to make them feel good about themselves.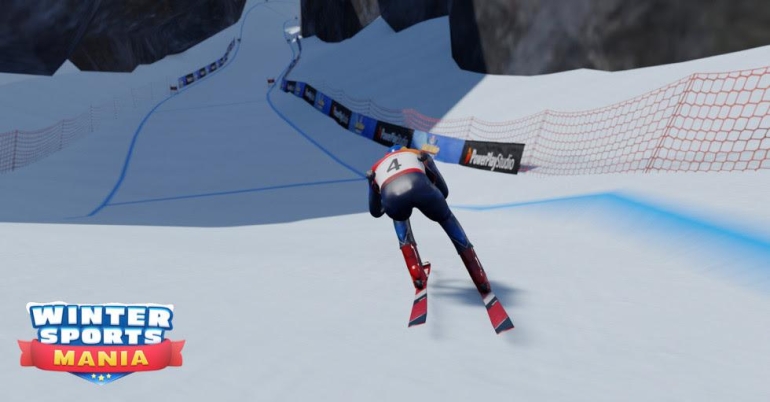 How do you go about releasing your games?
We have certain development phases set up. We develop the game until a certain level is reached and then we do a so-called soft launch - we select three countries, two weaker ones and one stronger one in terms of the player base and we test the technical side of the game: we track data such as churn rates, i.e. how many people got to which level of the game. If we have a lot of players who get stuck in the same place in the game, we analyze why that is, whether there is a technical issue or whether the players don't understand something. If there is a problem, we must fix it.
While that is going on we are tuning the game economics, which means that we tweak the numbers to ensure that the progress is neither too fast nor too slow and that the game as a whole makes sense. And then we look at whether people like the game enough that they return or pay. When we believe that we have done our best in this regard, we start calling old players from our other games. The first few tens of thousands of people will play the game just because they know us and we send them an email that a new game has been released. It's only after this that we start a marketing campaign to attract new players.
The advertising expenses would pay off within a month in the past. Now the return on investment is much worse and it often takes up to a year until the expenses are paid off. That is quite critical because the first money from the game is essentially earned after quite a long time.
By collaborating with famous athletes the studio is trying to popularize the sport itself. In Biathlon Mania you gave an opportunity to national team athletes to present themselves in the game where they have their alter egos. There are also links to their social media accounts within the game. Can you describe this collaboration a bit more in detail?
In comparison to the 80s or the 90s sports are on a decline, unfortunately. People have other interests and sports are suffering from that. Sponsors are leaving, viewing figures are dropping. Covid dealt the latest blow. We know that those who like sports, play our games. That's why we are trying to help the athletes. During covid, we were contacted by the Czech Ski Association. They said they couldn't hold the Czech championships in alpine skiing and so we held them in our game Ski Legends. Then we did the same with the Slovak Ski Association. We want to connect the games with the real world of sports.
We also sponsor athletes directly, even though we cannot give them enough money to pay for their whole team. But apart from the money we also help them with our games.
Sponsors want athletes to have developed social networks so that they can present their products there. But those athletes don't have time to chase followers on social networks, as they have to train.
So we created legend sections in the games and those athletes are the faces of those games. Ján Volko is the face of Athletics Mania, we want Zuzka Štefečeková and Matej Beňuš in the new upcoming project. The way it works is that the athlete guides the player through the game and gives them rewards in the game. He thus acquires a positive relationship with the athlete. At the same time, there is also a link to the social networks of these athletes, and this way they have already gained tens of thousands of fans, which their sponsors are also very satisfied with. In addition, the gaming environment is currently one of the most attractive advertising formats for almost anyone, which is also very interesting for sponsors.