Didn't find a suitable position? No problem! Contact us via the form below, let us know what position you would like to apply for and perhaps it will be a match. :)
Send application
Freedom
As many days off as you want. Netflix, hiking, sea – your choice.
Flexibility
The whole world is your office. Just don't forget to buy a souvenir.
Development
Knowledge at your fingertips. With our support you will get it.
Bonuses
You get what you deserve! Hard working people are always rewarded.
Fun
A bunch of various company events and all of them memorable. We go full throttle every month.
Atmosphere
Come and see for yourself. We're looking forward to meeting you!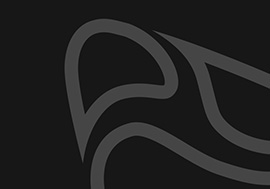 What makes working for PPS so great? Words are not enough to explain. Watch a video instead. :)
What our people says
Prečo je skvelé byť PowerPlay? Najlepšie to vedia členovia nášho PPS tímu
How we hire
Approach us! Write to us at job@powerplay.studio or use the contact form on our site.
We'll choose. We will evaluate CVs of all candidates, but we choose only the best.
We'll get back to you. If you were chosen in the previous step, we will contact you.
We'll check you out. In case of some positions, you will also receive a small assignment from us.
Interview. We want to get to know you, we are interested in your skills and capabilities.
Offer. If we like you and you have what it takes, we'll offer you a job. We will tailor the conditions just for you.
Faq
Do you contact all the candidates who applied for a job?
Unfortunately, no. We only contact selected candidates.
What should I send if I'm interested in your job offer?
We recommend sending a CV, a portfolio of your works and a cover letter about yourself.
How long does the selection process take?
It is very individual and depends on the specific job position and the number of candidates. Usually, however, a week up to a month.
What assignment can I expect?
Depending on the position you are applying for, our leaders will prepare an assignment that will test your skills. It usually shouldn't take you more than 2-3 hours.
Do I have to attend the interview in person?
For the 1st round, you need only a computer with internet connection and a webcam.
How do I prepare for an interview?
Nothing special. Take it easy and be in a good mood. We are all friendly and we don't bite 😊
What if you are not looking for a position I would be interested in.
If you are skilled in something else, write to us at
job@powerplay.studio
. We're looking forward to your message.