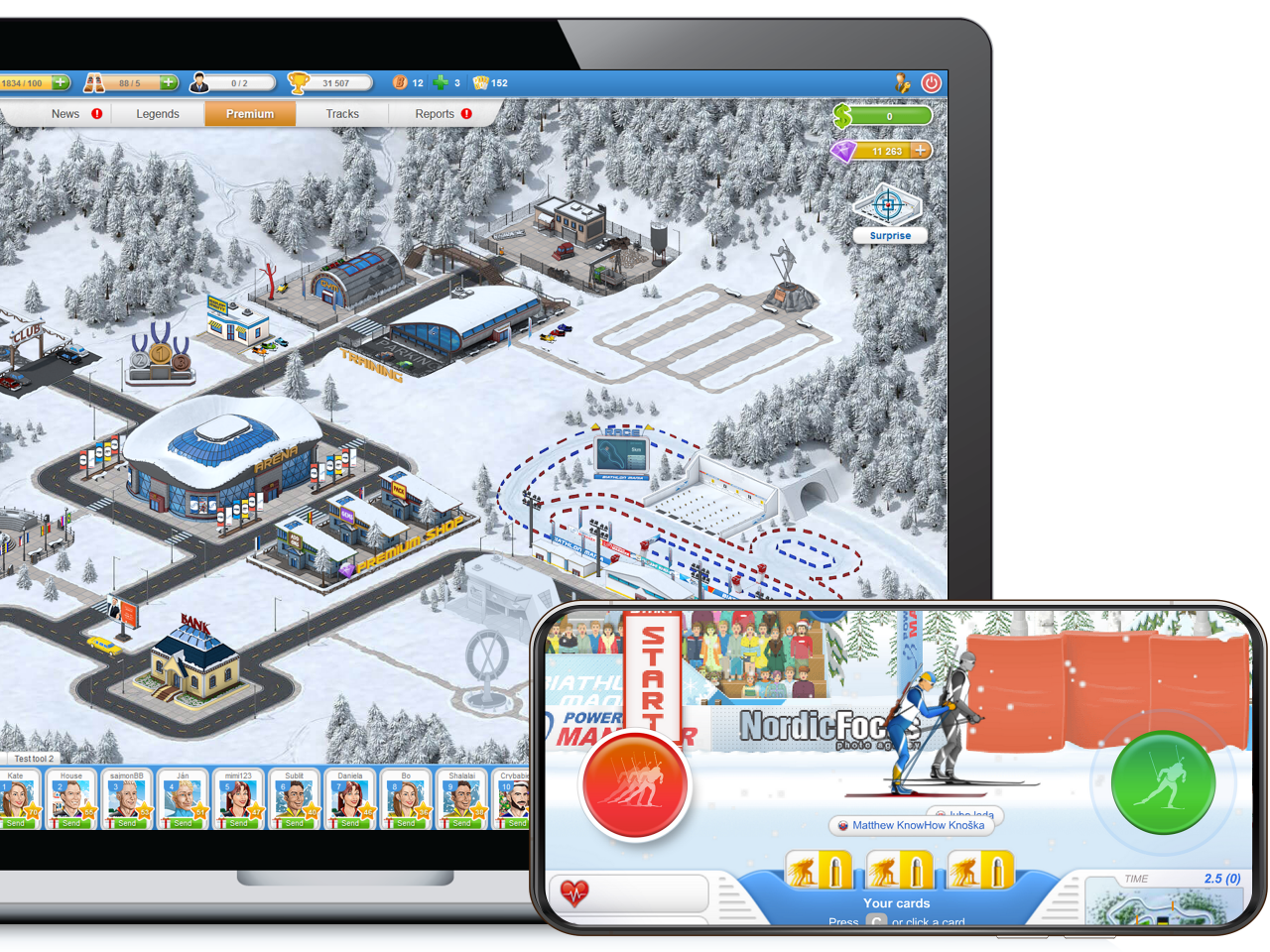 Ski, shoot and win!
Can you ski fast and then shoot down all the targets? Set off on biathlon tracks in the online game Biathlon Mania and show everyone that you can do it! It's all up to your own skill whether you become a winner or an also-ran. So don't hesitate and play against thousands of players from all over the world! You can even challenge real biathletes within the game.
Main features
combination of cross-country skiing and shooting
races against real biathletes
Flash minigames
innovative user interface
RPG elements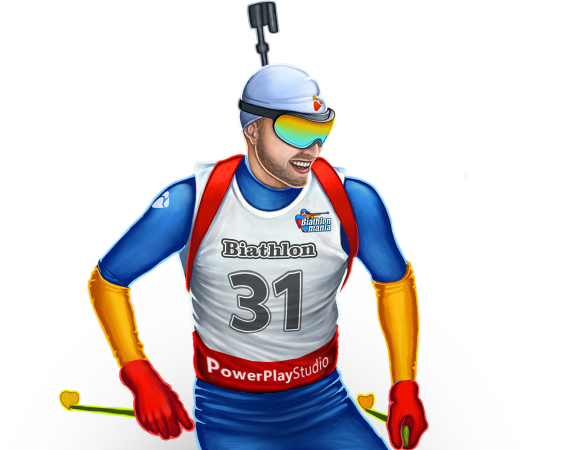 Stay in touch
Nenechaj si ujsť aktuálne info o hre. Sleduj nás na sociálnych sieťach a už ti nič neunikne.